O. DiBella Music offers private one-on-one lessons for beginning, intermediate and advanced students of all ages.
Our professionally trained instructors cater to the individual needs of each student and are well versed in all styles including: Rock, Pop, Blues, Jazz, and Classical. O. DiBella Music provides music instruction for guitar, bass, drums, percussion, piano, violin, clarinet, flute, trumpet, alto and tenor saxophone, voice and more. We have ten beautiful lesson studios that are fully equipped to provide an exciting learning environment for every student. In the center of the lesson area is a large comfortable waiting area where parents can catch up on their email while their child is taking a lesson. To make music lessons effective, it is important to practice between lessons on your own instrument. Instruments for sale and for rent are always available at O. DiBella Music.
Rates
Lessons are scheduled on a monthly basis and are billed at $40 per half hour. Payment for each month is due by your first lesson appointment that month. Most students take a half hour lesson once a week. One hour lessons and multiple lessons per week are available with your teachers permission. We do not offer group music lessons however we offer many programs that combine students that play different instruments; rock bands, woodwind ensembles and performance recitals to name a few. Lessons are available during store hours Monday through Saturday.
Policy
Quality music instruction is important at O. DiBella Music. Please remember that your lesson time is reserved for YOU and for that reason no cancellations are allowed. The only exception will be for illness or a family emergency in which case your teacher will schedule a make-up lesson . Please note that make-up lessons usually can not be scheduled at the time and/or day of a student's regular lesson. When a lesson falls on a national or religious holiday a credit will be issued for use toward tuition in the following month. If you would prefer a make-up speak to your teacher.
Sign-Up Today!

Contact O. DiBella Music at 201.385.5800 or email to request a call back: [email protected]
Meet the Teachers!
Nick Morrison - Guitar, Bass, Drums

Nick has been teaching private guitar, bass, and drum lessons for over 20 years. He earned a master's degree in music from William Paterson University's renowned jazz program and holds NJ state certification in music education. Nick has performed, recorded, and been mentored by legendary jazz trumpeter Clark Terry. He has played alongside jazz guitarist and Steeplechase recording artist Craig Brann for over 20 years with five albums to date. Additionally, he has shared the stage with many of the world's greatest musicians including drummers Rudy Royston, Jaimeo Brown, Mark Guiliana, Sanah Kadoura, and Josh Dion, singer/songwriters Robbie Gil and Jeff Taylor, saxophonists Greg Tardy and Mark Turner, and trumpeters John Raymond and Freddie Hendrix.

Nick has amassed a large following on TikTok. Since joining the app in the spring of 2021, he has gained over 75,000 followers with over 700,000 likes and millions of views to date. Nick has found his audience through presenting his knowledge, enthusiasm, and love of bass playing and to millions of people across the world.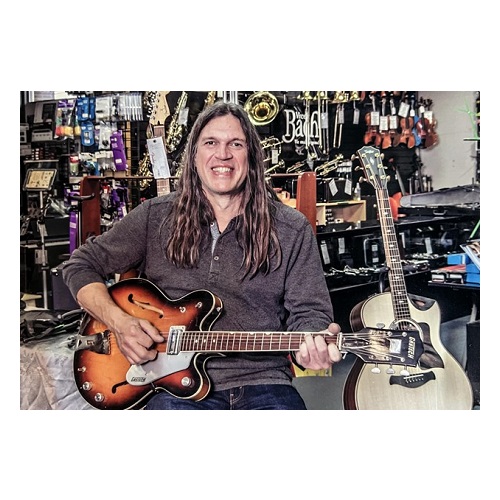 Ernie Muhlback - Guitar, Bass, Ukelele

Ernie Muhlback has been an instructor at O. DiBella Music for over 30 years. He's taught students from 5 years old to 97 years old. He likes to pride himself on being patient, yet motivational to his students. He studied music at William Paterson University and has a B.M in Music Education. His strong points are that he has many years of experience and approaches each student as an individual. Instruments include Guitar (acoustic and electric), Bass and Ukulele. Styles include Blues Rock, Hard Rock, Classic Rock, as well as many styles of acoustic music.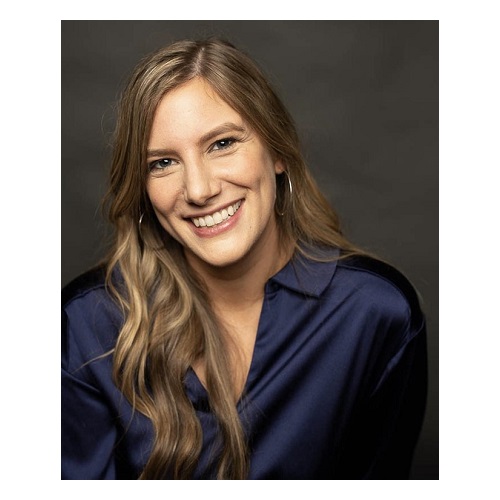 Molly Lane - Voice, Piano

Molly Lane is a classically trained piano and voice instructor with 10+ years of experience with all ages. She specializes in beginning musicianship - connection to resonance, ear training, reading comprehension and understanding of one's own individual sound and relationship to music. Molly is the lead singer of The Beverlees cover band, and was trained by renowned concert pianist and artist developer Vera Tisheff.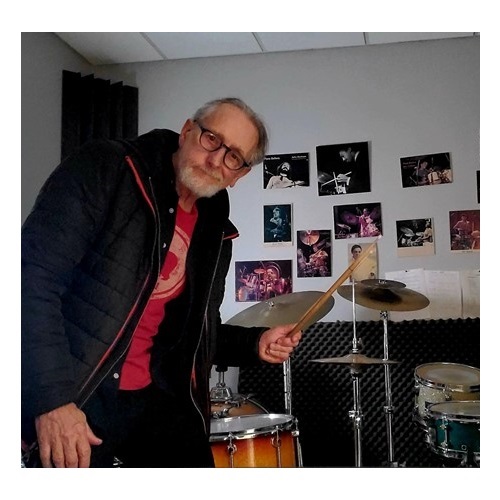 Russ DiBona - Drums

Russ DiBona specializes in drums/percussion, and holds a BA Berklee College of Music ('77) major in Composition and Performance.

He has performed around the world numerous times including Spain with The New York Latin Jazz Company and Japan with the New York Ragtime Orchestra. Locally at The Blue Note Jazz Club, NYC with various jazz ensembles.

Russ is active on the music scene and is currently offering private instruction to all ages in Rock/Jazz/Latin/Rudimental styles. He also enjoys doing musical theater. His most recent theater production on drum set and percussion was West Side Story (SummerStage, Leonia, NJ).

Some of Russ' students have gone on to major in music at colleges (e.g. Berklee) and performed/collaborated and have credits with major artists (Bruno Mars, Flo Rida, Davy Jones of The Monkees) as well as New Jersey All-State and Regional bands/orchestras.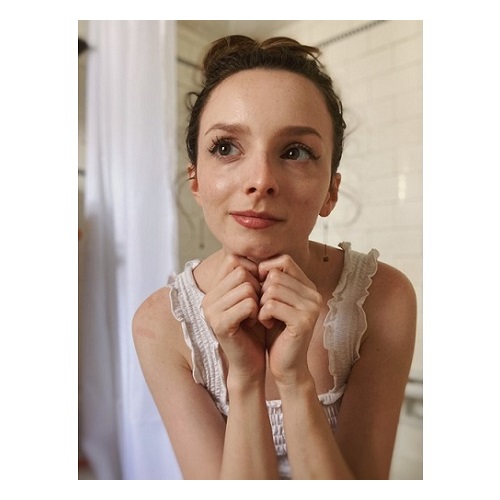 Melissa McDermott - Piano

Melissa McDermott is a piano instructor at O. DiBella Music, as well as a singer-songwriter and composer. Melissa has 12 years of classical training, and holds a BA in Music from William Paterson University, where she was mentored by jazz percussionist and composer, Greg Bendian. In her 6 years of teaching, she has garnered experience with students of all ages, including Pre-K aged students and those with physical and developmental disabilities. Melissa showcases her songwriting and composing under her indie rock project, Melissa Cherie; She and her band write, record and perform in the NJ-PA-NY area.

Melissa joined the O. DiBella team in 2020, and her focus as a teacher includes proper technique, understanding music theory, mastery at reading notes, and cultivating a love of music in the student.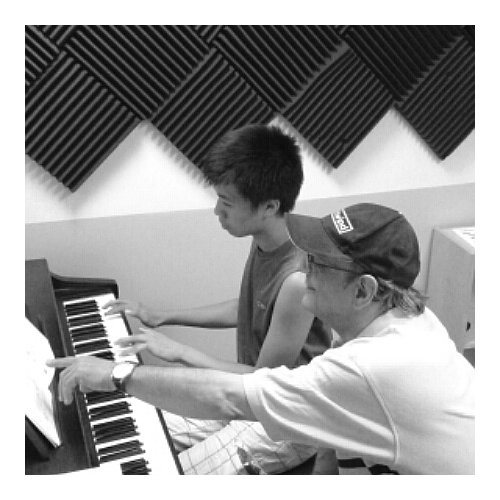 Jan Stevens - Piano

Jan Stevens is an experienced NJ-based professional pianist-vocalist-teacher who has performed in the metro NJ - NYC area for over 30 years-- and has taught piano and theory for over twenty years. Having studied classical and then jazz, pop music and theory since age 5, he attended William Paterson University, where he studied with Harold Mabern, Walter Bishop Jr., Jim McNeeley and other great artists. He has worked with Roberta Flack, Vic Damone, the Del Vikings, Jerrry Vivino (from the CONAN show), Dave Stryker, Freddie Roman, the late Lou Monte, Morty Gunty, Charlie Callas, London Lee, St. James Orchestras, Sumar Orchestras, George Lang Orchestras, Harold Davis Orchestras, Rob Paparozzi, the Jerry Lewis Telethon, show bands in Atlantic City, the Catskills resorts and many more. Stevens is well-versed in the great popular songbook ,with lots of rock, RnB and jazz experience, along with over 15 years of classical music training.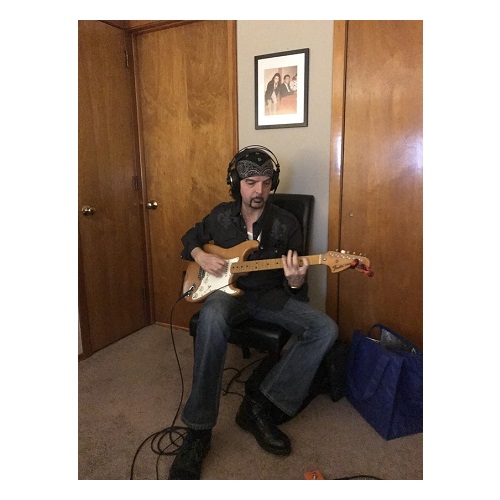 Fred Aziza - Guitar

Fred Aziza has been a guitar teacher for over 30 years. He is well- versed in all music styles, from rock to pop and jazz. He has been on staff here at O.DiBella Music since 2009.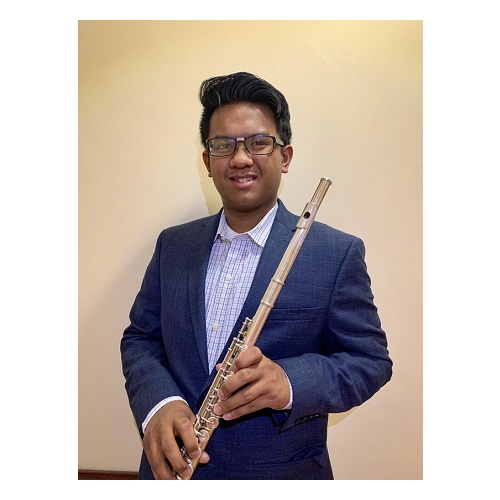 John Fugaban - Flute, Saxophone, Clarinet

John Fugaban started his music career at New Jersey City University in 2018, pursuing his B.A. in Music and NJ teaching license. At NJCU, he studied classical flute and piccolo under Dr. Carol Shansky. John started teaching private flute lessons independently in 2020, and has worked for other music schools and public schools teaching music. He joined O. DiBella in September 2021 as a teacher for flute, saxophone, and clarinet. Although a new member to the team, he is eager to work with everyone at O. DiBella and the surrounding communities.

During his time at NJCU, John has served as the Vice President of the NJCU NAfME (National Association for Music Education) Chapter for two years. Additionally, he has worked as a staff member for the Vienna School of Music in West Orange, the Tenafly HS Marching Band, and the North Bergen HS Marching Band. Outside of teaching, he has performed with various ensembles at NJCU, such as the Symphony of Winds and Percussion, the Latin-American Ensemble, the Flute Choir, the Concert Choir, and various chamber ensembles. He has also been a member of the Teaneck Community Band since 2018, and continues to perform with the ensemble during their annual summer concert season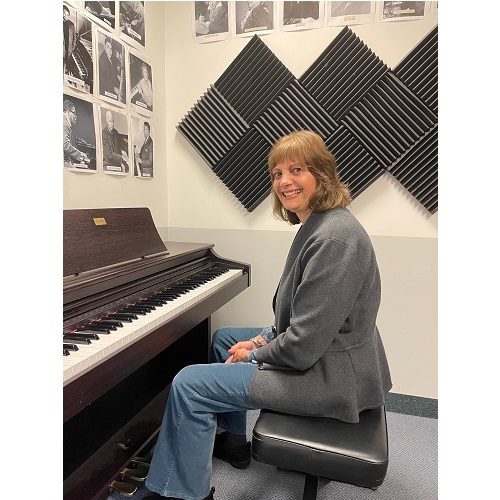 Michelle Didino - Piano

Teaching piano students of all ages since 1992, Michelle has studied piano with Gary and Elka Kirkpatrick and has a Bachelor of Arts degree in music from William Paterson University. Her main teaching objectives are to teach students to read music, develop piano technique and study music by classical and contemporary composers.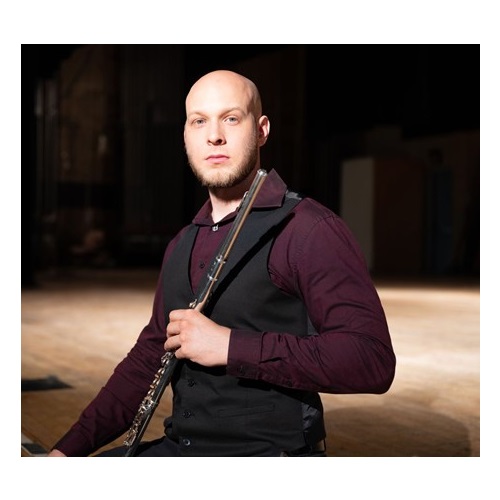 Tom Gaydos - Guitar, Piano, Flute, Saxophone

Tom Gaydos has been a music teacher at Dr. Martin Luther King Jr. Educational Complex, School #30 in Paterson, NJ for the past 6 years. He has taught private lessons at O. DiBella Music on all instruments for the past 4 years. He received a Master of Arts in Teaching for Music from William Paterson University in May 2018. He received a Bachelor of Arts in Music from Rutgers University - Newark in May 2014.

Dana Reedy - Violin, Viola

Dana Reedy has studied violin since the age of 10, beginning violin studies with Isabel Wegmann of Paterson, NJ. In high school, Dana attended the Manhattan school of Music Preparatory Division for 2 years. In her youth, Dana played with the North Jersey Regional Orchestra, the Bergen Youth Orchestra, NJ All-State Orchestra, Youth Orchestra of NYC (2 seasons), Ridgewood Symphony Orchestra. She went on to study at Manhattan School of Music for a year and a half with Stanley Bednar and Arianne Bronn.

Dana is Principal Second Violin with the West Side Presbyterian Orchestra. Dana was the Principal Violin with the Adelphi Chamber Orchestra for several years. She created a string trio, Venus Strings, who perform for weddings, cocktail hours and other social functions and events. Dana has performed in many different churches in Bergen County.

Dana has been teaching violin for 15 years. She teaches violin at O. DiBella Music, From The Top Music in Midland Park, as well as privately in student's homes. She also taught summer sessions at Bergenfield Middle School. Dana uses the Suzuki Method as well as other western approaches for violin training.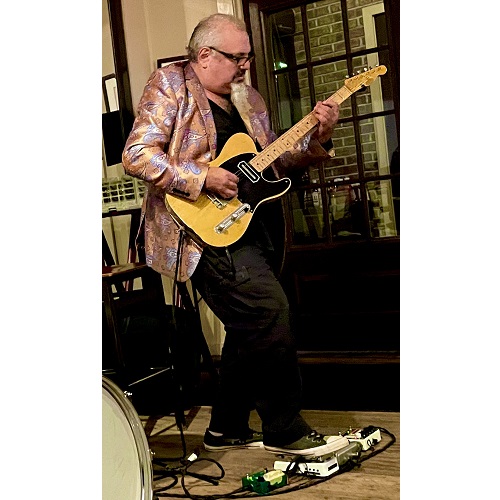 Ed Littman - Guitar, Bass, Piano


Ed Littman was born in New York City and raised in Teaneck, New Jersey, the youngest of three children. Both parents are professional artists and opened Ed up to a world of creativity at a young age. After graduating high school in 1980, He then continued to pursue music at Boston's Berklee College Of Music where he earned a Bachelor's Degree in Professional Music. While continuing to live and study in Boston, he exposed himself to all styles of Jazz and had begun to develop his unique style of playing and writing. Ed Continued to Study with the great Boston Guitarist Bruce Bartlett & Then The legendary Charlie Banacos. In 1994 Ed Moved back to NYC & has played with Hundreds of great musicians & has experienced a wide variation of musical situations. He also owns Ed Littman Mastering, a state of the art mastering studio located in New Jersey right outside NYC. Ed's current band LoungeZotica 3000 performs eclectic instrumental styles of late 50's/ 60's & beyond, exotica, lounge, spaghetti westerns, surf, pop/rock goes jazz, and TV/Movie themes with a unique hip vintage vibe. Ed also has 7 original cd releases available on all major music outlets including on iTunes